Age of Empires - AOE I & II Definitive Edition Steelbook | FantasyBox [N-Released]
People
want this steelbook right now
Description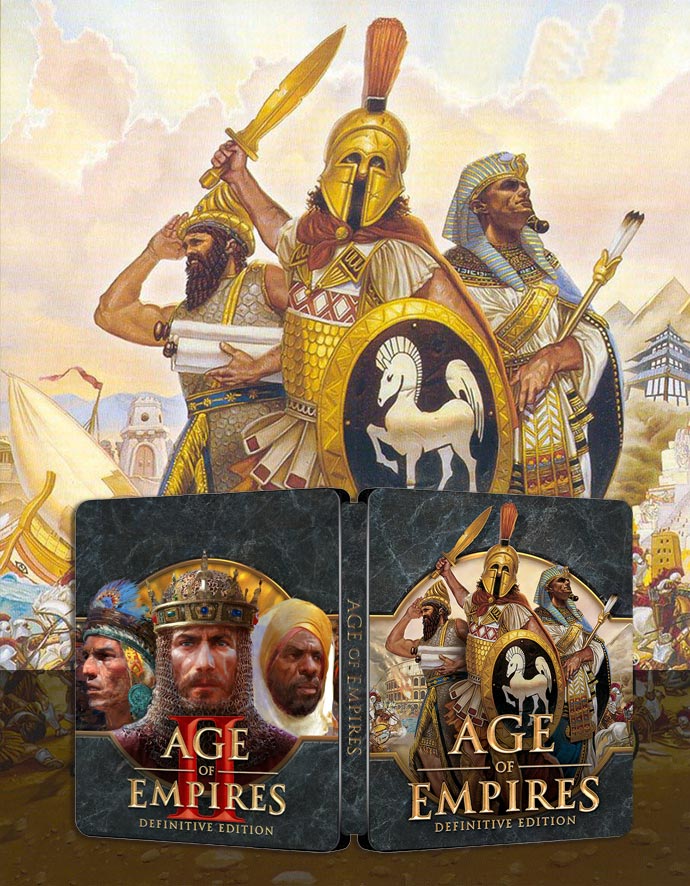 Age of Empires, the pivotal RTS that launched a 20-year legacy returns in definitive form for Windows 10 PCs. Bringing together all of the officially released content with modernized gameplay, all-new visuals and a host of other new features, Age of Empires: Definitive Edition is the complete RTS package. Engage in over 40 hours of updated campaign content with new narration and pacing, jump online in up to 8-player battles with new competitive features and modes, experience 4K HD visuals with overhauled animations, get creative with the scenario builder and share your creations. There's never been a better time to jump in to Age of Empires. Welcome back to history.
---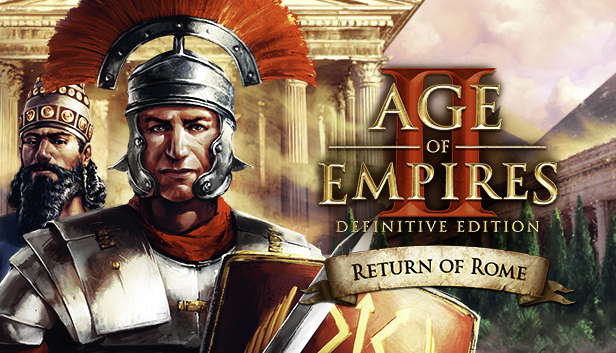 Age of Empires II: Definitive Edition celebrates the 20th anniversary of one of the most popular strategy games ever, now with stunning 4K Ultra HD graphics, and a fully remastered soundtrack. Age of Empires II: DE features "The Last Khans" with 3 new campaigns and 4 new Civilizations. Frequent updates include events, additional content, new game modes, and enhanced features with the recent addition of Co-Op mode!
Explore all the original Campaigns and the best-selling expansions like never before. With over 200 hours of gameplay and 1,000 years of human history, improved experiences await. Head online to challenge other players in your quest for world domination with 35 different Civilizations. You can also experience new Civilizations and Campaigns with the Lords of the West DLC! Recent updates include a Battle Royale game mode, ongoing support for the Scenario Editor, Quick Play for easy social games, enhancements to the game UI, and more!
Choose your path to greatness with an eye-catching and engaging remaster to one of the most beloved strategy games of all time.