Hades I & II Immortal Edition Prince & Princess Bundle Steelbook | FantasyBox
People
want this steelbook right now
Description

The first-ever sequel from Supergiant Games builds on the best aspects of the original god-like rogue-like dungeon crawler in an all-new, action-packed, endlessly replayable experience rooted in the Underworld of Greek myth and its deep connections to the dawn of witchcraft.
BATTLE BEYOND THE UNDERWORLD
As the immortal Princess of the Underworld, you'll explore a bigger, deeper mythic world, vanquishing the forces of the Titan of Time with the full might of Olympus behind you, in a sweeping story that continually unfolds through your every setback and accomplishment.
MASTER WITCHCRAFT AND DARK SORCERY
Infuse your legendary weapons of Night with ancient magick, so that none may stand in your way. Become stronger still with powerful Boons from more than a dozen Olympian gods, from Apollo to Zeus. There are nearly limitless ways to build your abilities.

MINGLE WITH (MORE) GODS, GHOSTS, AND MONSTERS
Meet a cast of dozens of fully-voiced, larger-than-life characters, including plenty of new faces and some old friends. Grow closer to them through a variety of new interactions, and experience countless unique story events based on how your journey unfolds.
EVERY RUN IS ITS OWN ADVENTURE
New locations, challenges, upgrade systems, and surprises await as you delve into the ever-shifting Underworld again and again. Reveal the mysteries of the Arcana Altar, tame witchy familiars, and gather reagents using Tools of the Unseen to get closer to your goal.
THE PERKS OF IMMORTALITY
Thanks to a variety of permanent upgrades and the return of God Mode, you don't have to be a god yourself to experience what Hades II has to offer. But if you happen to be one, you can brave escalating challenges for greater rewards, and prove just how divine you really are.


SIGNATURE SUPERGIANT STYLE
Rich, atmospheric presentation and storytelling fused with responsive action is the hallmark of Supergiant's titles. Vivid new hand-painted environments, even smoother real-time 3D characters, and an electrifying original score make this mythic world burst with life.
---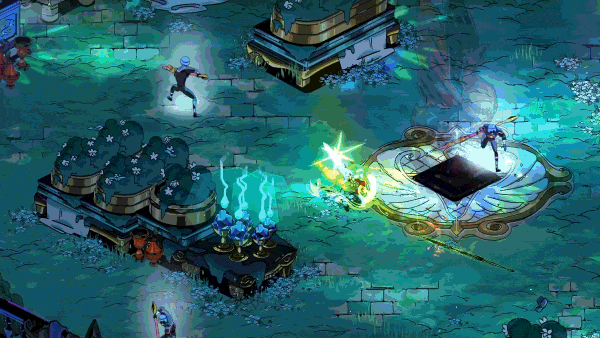 Hades is a god-like rogue-like dungeon crawler that combines the best aspects of Supergiant's critically acclaimed titles, including the fast-paced action of Bastion, the rich atmosphere and depth of Transistor, and the character-driven storytelling of Pyre.
BATTLE OUT OF HELL
As the immortal Prince of the Underworld, you'll wield the powers and mythic weapons of Olympus to break free from the clutches of the god of the dead himself, while growing stronger and unraveling more of the story with each unique escape attempt.
UNLEASH THE FURY OF OLYMPUS
The Olympians have your back! Meet Zeus, Athena, Poseidon, and many more, and choose from their dozens of powerful Boons that enhance your abilities. There are thousands of viable character builds to discover as you go.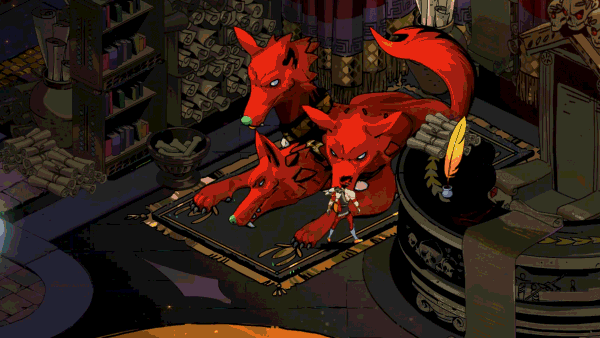 BEFRIEND GODS, GHOSTS, AND MONSTERS
A fully-voiced cast of colorful, larger-than-life characters is waiting to meet you! Grow your relationships with them, and experience thousands of unique story events as you learn about what's really at stake for this big, dysfunctional family.
BUILT FOR REPLAYABILITY
New surprises await each time you delve into the ever-shifting Underworld, whose guardian bosses will remember you. Use the powerful Mirror of Night to grow permanently stronger, and give yourself a leg up the next time you run away from home.
NOTHING IS IMPOSSIBLE
Permanent upgrades mean you don't have to be a god yourself to experience the exciting combat and gripping story. Though, if you happen to be one, crank up the challenge and get ready for some white-knuckle action that will put your well-practiced skills to the test.



Hades I & II Immortal Edition Prince & Princess Bundle Steelbook | FantasyBox