NieR Automata The End of YoRHa Edition for Nintendo Switch Steelbook | FantasyBox
People
want this steelbook right now
Description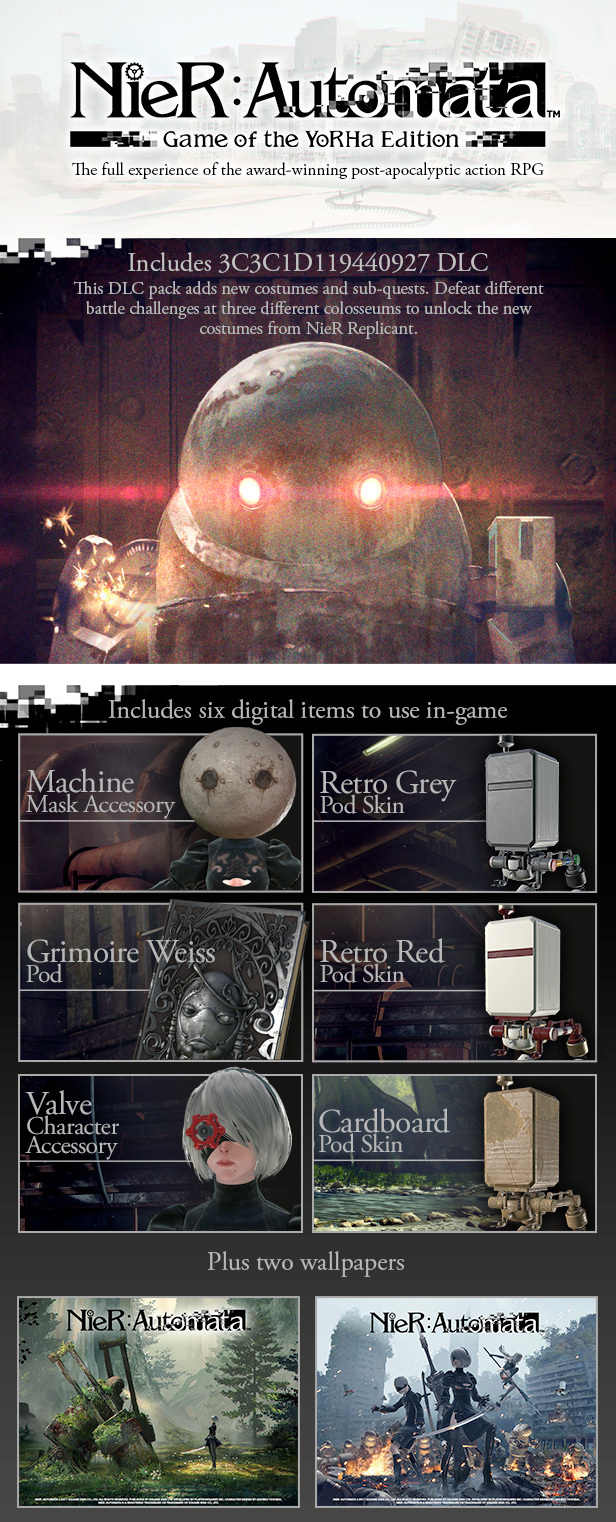 The NieR:Automata™ Game of the YoRHa Edition includes the game itself and comes packed with DLC and bonus content for the full experience of the award-winning post-apocalyptic action RPG, including:


3C3C1D119440927 DLC*

Valve Character Accessory

Cardboard Pod Skin

Retro Grey Pod Skin

Retro Red Pod Skin

Grimoire Weiss Pod

Machine Mask Accessory

Exclusive set of wallpapers in the following sizes: 1024 x 768, 1280 x 1024, 1920 x 1080, 2560 x 1600
*To enjoy this content you will need to have progressed a certain way into the main story of the game. There are also some scenes during the progression of the main game scenario in which this content cannot be accessed.
FEATURED DLC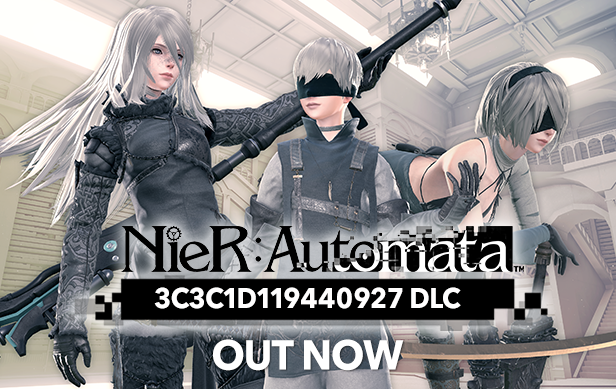 The NieR: Automata 3C3C1D119440927 DLC is out now and includes three new colosseums to challenge, plus additional sub-quests. Upon completion of these quests, players can earn various rewards including new costumes from NieR: Replicant, new equipment and cosmetic accessories such as masks, hairspray that change the color of your character, records that add special music tracks to the players' jukebox and much more!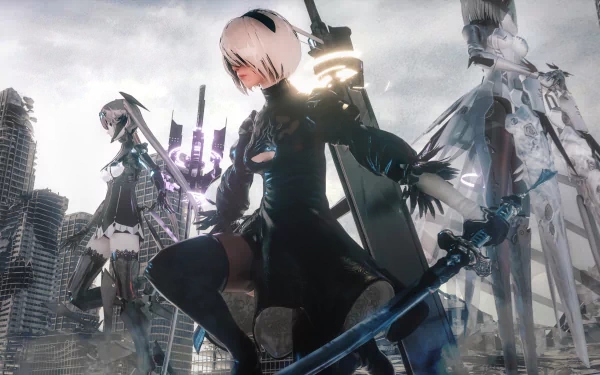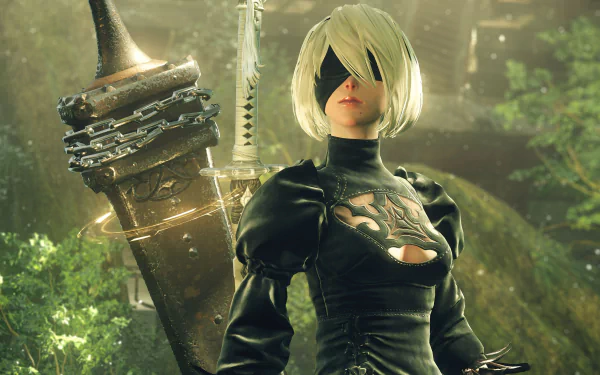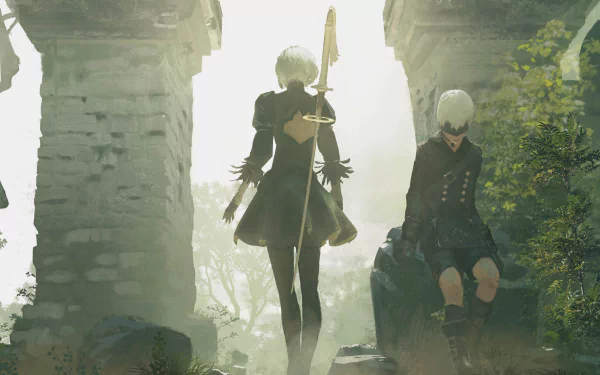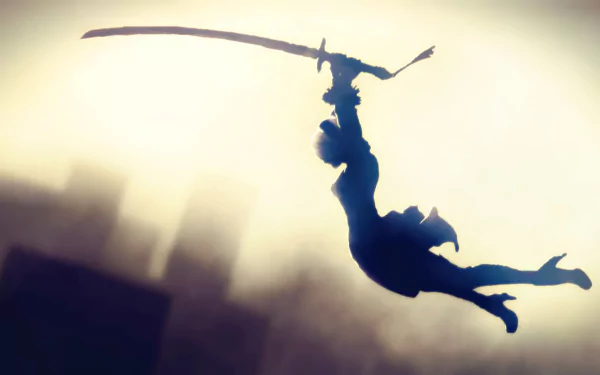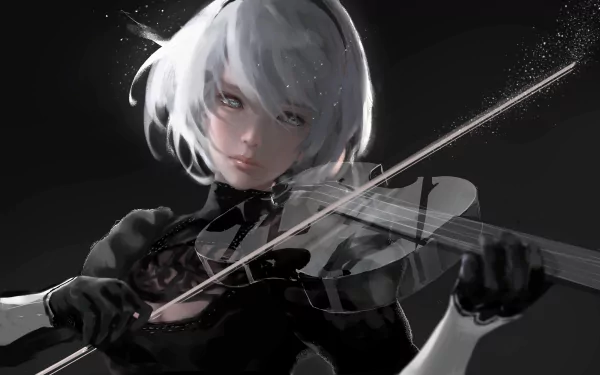 NieR Automata The End of YoRHa Edition for Nintendo Switch Steelbook | FantasyBox